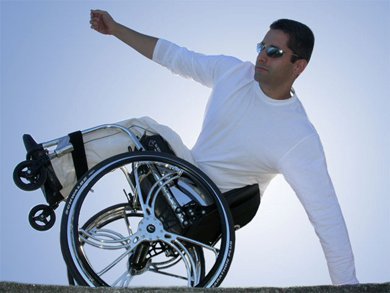 While my heroes are not typically handsome, they do have a strong appeal with women. They've served their country with pride, and returned better men. They've saved lives and tried to secure peace.
The main difference is, my heroes are all Disabled Veterans.
When I started writing the Lost And Found series, I didn't know what kind of reception I would get with my men. They are not your typical 'tall, dark, and handsome'.
In Book 1, Embattled Hearts, my hero John used to be tall, dark and handsome, until a roadside bomb paralyzed him and put him into a wheelchair.
In Book 2, Embattled Minds, Zeke used to be a ladies' man, until he made the mistake of taking cover behind a wall that came down on top of him, permanently scarring him and leaving him with a Traumatic Brain Injury.
Book 3, when it comes out, will have a hero with a permanently disabled arm and an amputated leg.
Not your typical hero, but to me they are the epitome of heroism. They have sacrificed for their country. They have sacrificed time with their family, their children. They've sacrificed, sometimes literally, their sanity to their country.
I've had people ask me about my covers, because the men, in general, are good looking and healthy. Unfortunately, there are very few stock images for my heroes- definitely none with a romantic theme. So, I've modified the pictures as much as I could. Trimming the lower half on one, shading a face on another.
If you'd like to check out my men, the prequel to the series, The Embattled Road is free.
My question is: What is your ideal hero? One commenter will win a free download of my newest book, Embattled Minds.
If you click on the image below, it'll get you started on the hop. Just press 'next' in the top right hand corner to go to the next blog. Happy hopping!
Please, continue on the blog hop to meet more fantastic heroes and be entered for a chance to with a $75 gift card, plus several free book downloads.